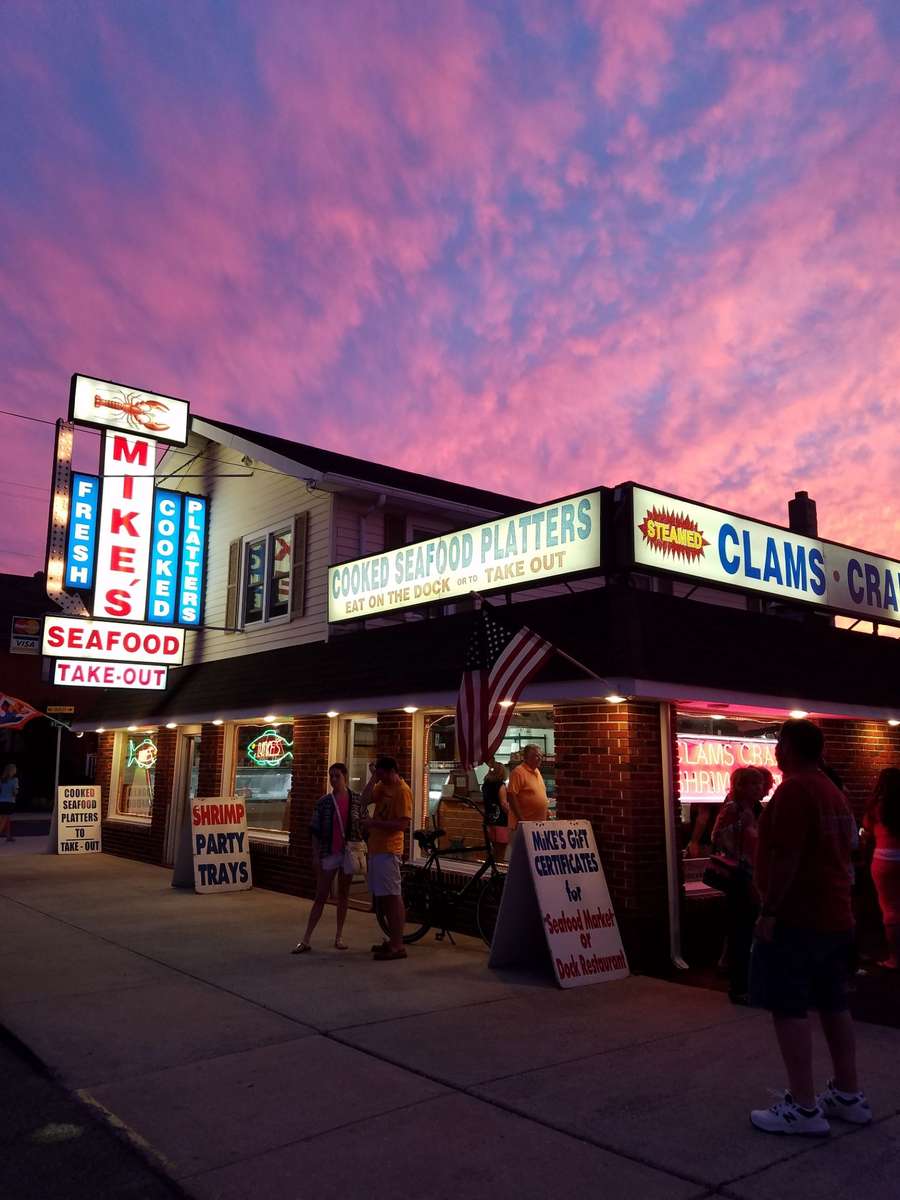 The Story of Mike's Seafood & Dock Restaurant
In 1911, Lodovico (Dewey) and his wife Rosina Monachetti made the brave decision to leave their beautiful native land, the island of Ischia, off the coast of Naples, Italy. They set out on a journey for a new and better life in America. Their trip across the Atlantic Ocean was in a rickety, old ship that leaked and could barely stay afloat. When they arrived in New York Harbor, they immediately followed other immigrants to Ellis Island where they filed to become U.S. Citizens. After this long and wearisome trip, they made their way to a train station. When Lodovico and Rosina went up to the window to purchase train tickets, this was another difficult time because the Monachetti could not speak English. When the ticket master asked them what destination, it was at this time he realized the Monachetti could not understand him or English. The ticket master, now with hand gestures, asked "North or South?" With south being the second word he said, Lodovico and Rosina then looked at each other and replied at the same time, "South!" Lodovico then pulled out all the money in his pocket showing where their money could take them, which ended up being Sea Isle City. Once at the train station in Sea Isle City, Lodovico and Rosina were met with much resentment and discrimination.
They were told, "You Italians go down to the Back Bay area, which was nothing more than a bunch of run down shacks. MIKE'S now stands on the property where Lodovico and Rosina originally bought the land for just $500. You can frequently hear Third Generation Mike telling the same story up front in the Seafood Market. At the conclusion of the story, Mike likes to say that he wishes he could have the chance to thank the people who sent his grandparents to the Back Bay area (which is currently the Restaurant and Marina District) because it is the most sought out Restaurant and Fresh & Cooked Seafood Market in Sea Isle City and the Jersey Shore. It is common to hear Mike say with a chuckle,"If my grandparents would have just said 'North' Mike's would have ended up in the Hamptons!"